Blog
Posted on
It's official! We will be attending the Denver Golf Expo: February 19-21
Come by and see us!
http://www.denvergolfexpo.com/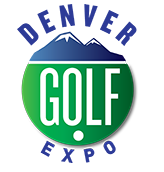 Your New Year resolution: PUTT WITH A CLEAN BALL.
Twelve Days til Christmas. We can still get it there in time to stuff their stocking!
We've extended our Cyber Monday sale to Cyber Week! Save through December 6th! Save big!
We are thankful for our followers and offering this special deal starting Thanksgiving Day through Cyber Monday!
For those of you who saw ReadyPutt in Phoenix Magazine there was a slight typo. Yes ReadyPutt is a Putter Cover and Ball Cleaner......and it has a magnetic surface to hold a ball marker and divot repair tool. (the ball marker and divot repair tool are not included).
Stocking Stuffer? Here's the perfect gift.
Click on the icons above and be part of the ReadyPutt Social Network. Connect with us today!
Remember when you had to bring a towel to the green or spit on your ball and wipe in on your pants? Luckily those days are gone and ReadyPutt is here to simplify your ball cleaning.
We are pleased to announce that Shop Junior Golf now carries ReadyPutt in their online store. Check them out for all of your junior golf needs:https://www.shopjuniorgolf.com/equipment/accessories/head-covers/